LEADERSHIP TEAM
Hieu is responsible for the company's strategy development and executive business management. He has over 17 years of experience in software development and software testing outsourcing. Prior to joining VietBrilliant Labs as CEO, he worked as a Software Developer, Software Process Engineer, Project Manager, Software Quality Management Head, Software Development Manager and Testing Service Delivery Director for biggest outsourcing companies in Vietnam.

Phuong provides technical leadership and is responsible for continuously evolving VietBrilliant Labs' delivery capabilities. He has over 17 years of experience in software development especially Software Product, ERP, Online Payment, Email & Server Management System, etc. for IT company. His passion is providing technical solutions and coding especially C, C++, Java. Prior to joining VietBrilliant Labs as CTO, he was Software Engineer, Technical Team Lead, IT Manager, Technical Director of Dolsoft, Petrosin Engineering, and FIBO Vietnam.

Huy provides his extreme dedication to Quality and Improvements of Product Quality through passion and processes. He has more than 12 years of experience in Software Development area especially Software Quality Assurance (SQA). He has worked on a diverse range of products and managed teams from various locations in the world. Huy achieved Bachelor of Science from RMIT University Vietnam in 2001. Prior to joining VietBrilliant Labs as QA Director, he worked for LogiGear Corporation as Delivery Manager which managed many testing outsourced and offshored development projects which have more than one hundred Test Engineers and Developers.

Nha is a professional executive who brings more than 17 years of expertise in IT industry and business management. His responsibility is to help organization stay and grow well by identifying, assessing and developing new business opportunities. He is well-known as an expert of assembly language programmer since 1995, the father of "SC - Scan & Clean" virus scanning utility when he was a student. Prior to joining VietBrilliant Labs as Business Development Director, he worked as Director of IT Center – CIO of DongA Bank and VietA Bank and Technical Consultant of Cisco System Vietnam. He is also co-founder and CEO of NT&T Solution.

Jack is responsible for planning and implementing sales, marketing and product development programs, both short and long range, targeted toward existing and new clients for the company. Before joining VietBrilliant Labs, He worked for global Public Relations firm FleishmanHillard in San Francisco, where he served a variety of clients, including Google, Philips, and Electronic Arts. Jack received his Bachelor of Arts degree in Mass Communications from the University of California at Berkeley.

Phuong has extensive experience in designing user-centered interfaces, assets, layouts, wireframes, mockups, interactive prototypes, information architecture and responsive web design. He also has a solid knowledge of human-computer interaction (HCI), navigation, and usability for UI design. He joined VietBrilliant Labs helping to create amazing user experiences and turn our software into easy-to-use products for our clients.
Advisory Board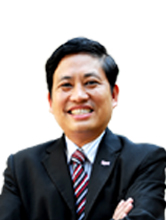 Linh is a member of the Board of Directors, CEO of HPT. He joined HPT from the very first days of its foundation and was among those who contributed a great deal to the orientation and development of the HPT technological experts and engineers. With his leadership, HPT is growing rapidly year by year. He graduated with excellent grade from the University of Coordination of HCM City, Electronics specialization of Physics Department in 1991. With his experience, he will help VietBrilliant Labs to develop business development strategy focused on Web and Mobile Development.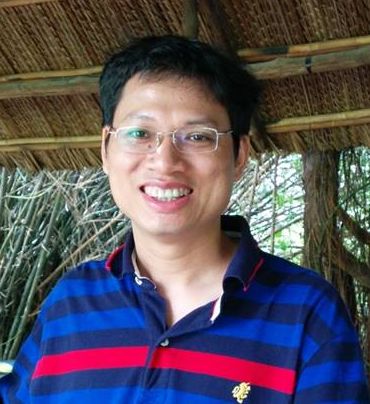 Minh was co-founder of JavaVietnam Community (www.javavietnam.org) to bring more benefits to Java Developer in Vietnam. He was the CTO, Software Architect at Huu Ngoc Software Company which developed mvnForum, mvnPublish and mvnAd forum. Specialized in Java Enterprise and Java Mobile Technology. He has brought over 17 years of experience in enterprise technology to help VietBrilliant Labs continuously improving technical capabilities, advice to select right solution, technology for our clients.
Mai was co-founder of JavaVietnam Community (www.javavietnam.org) to bring more benefits to Java Developer in Vietnam. He was CEO and Business Development at Huu Ngoc Software Company which develops mvnForum, mvnPublish, mvnAd forum based on Java. He has brought more than 17 years of experience of tech business development to help VietBrilliant Labs going right direction.